Tina Folch Receives DFL Endorsement for Minnesota House District 54B
Hastings native Tina Folch on Saturday received the unanimous endorsement of the Democratic-Farmer-Labor (DFL) party for the Minnesota House of Representatives for District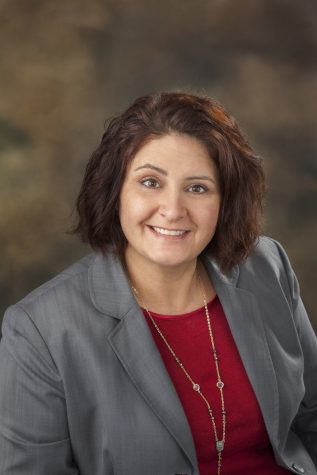 54B. Folch, a current Hastings City Council member, will face incumbent first-term Republican Rep. Tony Jurgens in the November 2018 general election.
"It's time to bring true representation back to the people of District 54B," Folch said following the endorsement at the district convention held Saturday, March 17 in South St. Paul. "The Republicans have held this seat for more than 30 years, it is time for a fresh voice of the people at the capitol. I want to be that representative who not only listens to my constituents but also votes for what is right in my community – and I believe that is what strongly differentiates me from my opponent."
Since announcing her candidacy this winter, Folch has held public listening sessions throughout the district and spoken with hundreds of constituents to learn about their concerns and interests for the future of the area. As a result, she has developed a list of four key priorities for her time in the legislature:
Investing in roads and infrastructure
Ensuring affordable higher education and opportunities for business to find skilled workers
Providing affordable quality medical coverage
Promoting clean energy jobs and slowing down climate change.
In addition to her election to the Hastings City Council with 62 percent of the vote, Folch has been serving as a Hastings City and School District 200 Joint Powers Board member, Hastings Downtown Business Association advocate, and confirmation teacher at Our Saviour's Lutheran Church in Hastings. She is also a former Cottage Grove Planning Commissioner.
Tina holds a Master's Degree in Public Administration from the Hamline University School of Business, Bachelor's Degree in Political Science and History from St. Catherine University, and certifications as a Project Management Professional, Public Procurement Officer and Emergency Manager. She is employed by the City of Red Wing and has two teenaged sons who attend Hastings public schools.