Meet Tina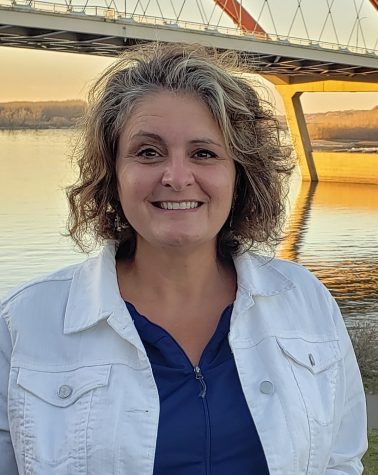 Tina Folch became a councilmember of Hastings, Minnesota in 2016 and was re-elected in 2020. Her position on the council is as the representative of Ward 1. This geographic area is entirely to the east of Highway 61 running through Hastings, beginning at the Mississippi River Bridge extending through to the southern edge of the city. 
For the past 25 years, Tina has worked for state and local government conducting strategic planning and is an expert in good government administration. Having worked across the Minnesota Departments of Public Safety, the Department of Employment and Economic Development, and MnDOT, she has wide experience in working with law enforcement, public health, business, and transportation officials.
Tina has a Bachelor of Arts degree in Political Science and History from St. Catherine University and a Master's in Public Administration and Management from the Hamline University School of Business. In addition, she holds professional certifications in project management, emergency management, and as a public procurement officer.
In addition to Tina's history of public service and leadership, she is active in a number of boards and groups working to better the community. In her role as a councilmember, she has been additionally serving on the Dakota Broadband Board, the Governor's Taskforce on Connected and Autonomous vehicles, and the District 200 Community Engagement Committee. Tina enjoys volunteering with several nonprofit groups, such as the Hastings YMCA Board, and is an active member in local groups such as the American Association of University Women Hastings Chapter. 
As a Hastings native, Tina has lived in the area for the majority of her life. Having two young adult sons who have been lifelong athletes, she is an active football, hockey, and track mom. She believes in supporting School District 200 and the many local youth associations and clubs.