Thank you!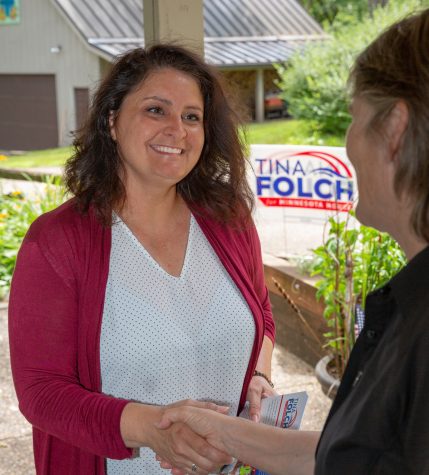 I want to take this opportunity to sincerely thank everyone who supported me during my campaign for MN House Seat 54B. The amount of work, time and dedication it takes to run a campaign for the state legislature cannot be overstated. My team had well over 100 volunteers who knocked on more than 21,000 doors, made over 1,200 phone calls, participated in 4 parades, wrote thousands of postcards, conducted dozens of pop-up billboards and posted more than 350-yard signs in Hastings, Afton, Cottage Grove, Nininger and Denmark Township.
It was a huge effort and we got closer to winning than any democrat candidate in recent memory, falling short by just 420 votes out of more than 19,000 cast – that in the end it was 49% to 51%. And while our campaign didn't cross the goal line this time around, I benefited greatly from the personal conversations I had with residents – people who are worried about healthcare, clean water, the cost of higher education, roads and bridges, and the Legislature catering to large corporations. They felt like they finally had someone listening to them – someone who they wanted to speak for them in St. Paul rather than doing what's right for wealthy special interest groups.
As a member of the Hastings City Council, I will continue to listen to the people of Hastings and the entire legislative district. I will continue to ask the tough questions, do my homework, and never forget who I'm working for – my constituents. And I will provide future updates regarding these and campaign-finance related issues.
Thank you again for your support and voting in such great numbers last week. Please feel free to reach out to me at tinafolch@comcast.net if you have any questions, concerns or ideas.
Tina Folch