Priorities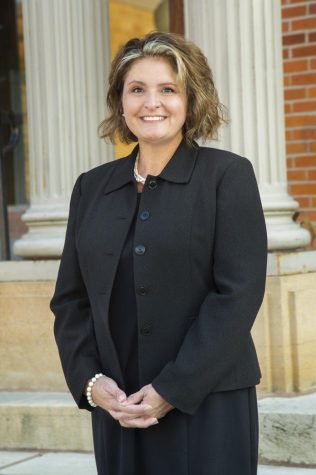 As a life-long resident of the Hastings and Cottage Grove area, Tina Folch is closely in touch with the needs of community members. Being a moderate on the Hastings City Council for the past 6 years, she champions small business needs and developing community resiliency. Tina believes we need to cut out the conflict and drama to find solutions that promote a strong community. Below are issues that Tina finds important to growing a vibrant region.
Ensure Good Schools
As a mother of two sons who attended Hastings High School, Tina knows now more than ever, that Minnesota needs a strong investment in education. When speaking with school administrators, she is told that their biggest challenge is successfully serving special needs students. Before the pandemic set in, 23% of kids were diagnosed with a mental health issue. Teacher fatigue from the pandemic and trying to help children with mental health issues in ever-growing sized classrooms is a major problem facing our communities. In 2021, inflation went up by 7%, but is the Legislature keeping up with funding to account for it? If legislators continue to give lip service to upholding our public education system, our communities will have to keep passing referendums to keep up, placing the burden on local property taxpayers. Now is the time for an investment in public education pre-K through career training with a state surplus. Everyone knows that the success of our children today is the foundation of the economy tomorrow.
Diversify Housing Options
Working families and young people are struggling to find affordable housing. Tina believes government should work with the private sector in further developing affordable and diversified housing options to give all Minnesotans a sound place to call home.
Fight for First Responders
Our local police, ambulance providers, and firefighters are facing staffing shortages that place a burden on existing personnel to keep operations strong. Programs and policies are needed to ensure resources are in place to support the physical and mental well-being of all of our first responders. Making sure first responders are taken care of is foundational to the safety of the community as a whole.
Support Small Business
Working with the small business community in Hastings through the pandemic has been a source of pride for Tina. She fought to ensure that local restaurants and small businesses were supported with as many resources as the City of Hastings could provide. Because small businesses are the fabric that supports our local economy, we need solutions that foster partnership rather than create hardships.
Build Safe Roads & Expand Broadband
Our roads are falling further and further behind in maintenance. We need an infrastructure decade at this point to catch up on building safe and functional roadways. Also, rural parts of our community need broadband for students to access school materials and working families need to have the high-speed remote capability to stay competitive in the workplace. Strong technology and paved roadways have to be in place for an area to keep up in the decade to come.
Protect Healthcare and Reproductive Rights for Women
Women's wellness and health issues continue to be aggressively under attack. Women find themselves needing to defend coverage for maternity care, access to birth control, and reproductive rights. For women to remain economically strong, Tina believes we all need access to quality affordable healthcare, effective contraceptives, and doctors to advise women on making pregnancy medical decisions that are right for them. Tina believes in standing up for individual rights and freedoms.
Provide Clean Water
Having lived for 16 years on the southern edge of Cottage Grove, Tina is keenly in tune with the worries that many south Washington County residents have about "forever chemicals" that are in the well water systems. Being a champion to protect area groundwaters and ensure safe drinking water is extremely important.
Uphold U.S. Immigration Policy
Having worked for the Minnesota Dept. of Public Safety alongside the State Patrol for a decade, Tina believes we should know who are the people in our state. She supports issuing a Minnesota driver's license and identification to noncitizens.
Curb Gun Violence
As a conceal-carry permit holder, Tina knows that there needs to be a balance between Second Amendment rights and keeping guns out of the hands of dangerous individuals. She believes we should work together to close background check loopholes and institute Red Flag laws.