Priorities
For 16 years, I was an employee of the State of Minnesota where I conducted strategic planning across the Departments of Public Safety, Employment and Economic Development, and MnDOT. Like absentee landlords, I saw legislators who didn't feel obligated to invest in the State of Minnesota's assets – be it technology, roads, buildings or the 34,000 State agency employees. I am running because I can't stand by and continue to watch on the sidelines. With my experience, these are some of my priorities as I am running for the Minnesota House.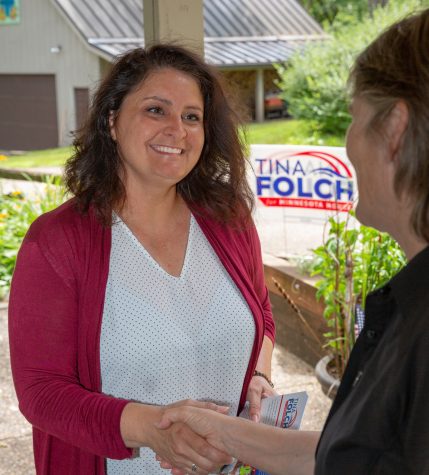 Addressing healthcare insurance is MN #1 priority
Health care is basic human need that we can all understand. We don't need scatter shot approaches such we have seen the last 2 years where over half billion dollars of tax payer funds were given directly to insurance companies – with virtually no strings attached – to temporarily stabilize the marked for just 3 % of MNs. We need sound solutions to tame run-away price growth.
One of the biggest differences between myself and Rep. Jurgens – is that he literally is a professional insurance agent working for insurance company profits – where I believe we need to create competition with private insurance by creating a Minnesota Health Plan that is a government option for the public to buy into to help our people, business sectors and governmental entities get health insurance expenses under control.   We could assure affordable health care insurance, so that everyone has access to quality care
Investment in public education for all children pre-K through grade 12
I believe now more than ever, that Minnesota needs a strong investment in all education. When I speak to school administrators, they tell me the biggest challenge is meeting the needs of children with special needs. Today 23% of kids have a mental health diagnosis. A secondary effect is teacher fatigue as they are trying to help these children in ever growing sized classrooms. Our communities keep passing referendums, but classes are bulging. I believe strongly in public education investment pre-K through career training because the success of our children today is the foundation of economy tomorrow. That is why I have been endorsed by Education MN as the candidate most aligned with solutions that education professional are requesting.
Creating a vibrant economy in our state
Our Legislature needs to step up and work together to find proactive solutions that will stop Minnesota's schools and roads from falling further behind. It starts with placing the needs of our people first over that of corporations. With just a 1% State budget surplus – the Republican party BOASTS about handing out historic tax breaks at the same time they take out debt to pay for basic road infrastructure. Meanwhile, key programs such as education go underfunded. I don't believe any successful business owner would run their own operations the same way. Republicans are playing a game of yo-yo economics with our money, and setting us up for another run of deficits. I will be tenacious about doing what is right for District 54B.
Curbing gun violence in our state
When our children raise their voices and march on our capitols demanding that we do better for them – how do we ignore it? But here in Minnesota we have seen no movement to address gun safety because the NRA holds our legislature hostage as their grip is tight around the right-wing Republican leaders. I am endorsed by Mom's Demand as a Gun Sense Candidate. I don't have all the answers but I know that doing nothing because the NRA holds legislators hostage, is no longer an option. I believe we need to close all background check loop holds, ban military-grade assault weapons, and institute Red Flag laws as a start. Most importantly, we need to work together to get reform done for the safety of our citizens. Our children deserve it.
U.S. immigration policy
I believe we should know who are the people in our country. That is why I support issuing a MN driver license and identification to noncitizens. State economists in Minnesota have known for over a decade that we would experience labor shortages now because not enough people are moving into our State to replace the baby boomers as they retired. Immigrants are important to our local economy as they support the agricultural industry and others. Here in Minnesota, more important issues that we should be contending with is the drug crisis that is leading to people becoming criminals to support their habits. Opioids and meth are devastating our communities – that is actually happening. I want to focus on problems here, not along the Texas border.
Healthcare and reproductive rights for women
Women's wellness and health issues are under attack by right-wing Republicans. As a result, we find ourselves needing to defend coverage for maternity care, access to birth control and our reproductive rights. When I recently asked my opponent, Rep. Jurgens, how he will defend women's right to choose at the State level if Roe vs. Wade is overturned, and he responded he wouldn't as he is "prolife". As a tireless advocate for women's rights in Minnesota, I stand endorsed by Planned Parenthood, NARAL, Emily's List and Womenwinning. For women to remain economically strong, we have to have access to quality affordable healthcare, effective contraceptives, and doctors to advise us on making our own medical decisions on pregnancy.
My Promise
As Minnesotans, I believe we need to focus on our common values rather than what makes us different. Working together, we can find policy solutions that benefit the strength of our communities. I want to fight for a Minnesota that is better for my children to inherit. What makes me different than the representation House District 54B has had the last dozen years is that I will be a representative that will listen and vote to support your needs – not for the demands of special interest.